Posts for: October, 2014
By Edmonds and Sherman Dental
October 20, 2014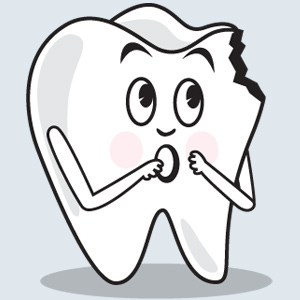 Having a chipped tooth certainly can make life more difficult. It not only keeps you from wanting to smile, but it may also make it harder to eat your favorite foods. And that can be a major problem — especially if you need to eat up to 80 pounds of bamboo every day to stay healthy.
Just ask Bai Yun, the female giant panda at the San Diego Zoo. The 23-year-old animal recently chipped one of her lower canines, and her keepers were concerned that it might impair her ability to get good nutrition (pandas spend as many as 12 hours a day munching on the woody plants). So they decided it was time for a little dental work!
What followed was not unlike a regular visit to the dental office… except that, instead of sitting in a chair, the 227-pound panda reclined on a large table. After being anesthetized, the patient's teeth were examined, and x-rays were taken. A composite resin was applied to the damaged tooth, and it was cured with a special light. After the repair work was done, her teeth were given a professional cleaning. When the anesthesia wore off, Bai Yun was released in good health — and ready to eat more bamboo.
Tooth bonding with composite resin is the restoration of choice in many situations. This method can be used to repair small chips or cracks in the teeth, and to clear up some spacing irregularities. The resin itself is a mixture of tough, translucent plastic and glass components that can be made in a number of different shades, which look remarkably like the tooth's natural enamel coating. And the bonding material links up so well with the tooth structure that this treatment can be expected to last for years.
Another benefit of bonding is that it can be done right in the office — there's no lab work involved (as there could be for veneers or crowns, for example). That makes it a relatively simple and economical treatment that can typically be completed in a single visit. It's ideal for fixing minor flaws that don't involve a great deal of tooth structure. It's also a cost-effective solution for teenagers who need cosmetic dental work, but must wait until they have stopped growing to get more permanent restorations.
While it isn't usually as long-lasting as restorations like crowns and veneers, cosmetic bonding is a minimally invasive, reversible treatment that can keep your smile healthy and bright for years to come. And that's important — whether or not you spend most of your day eating bamboo and posing for snapshots at the zoo.
If you have questions about whether cosmetic bonding could help your smile look its best, please contact us or schedule an appointment for a consultation. You can learn more by reading the Dear Doctor magazine articles "Repairing Chipped Teeth" and "Artistic Repair Of Front Teeth With Composite Resin."
By Edmonds and Sherman Dental
October 17, 2014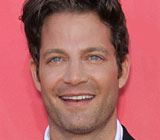 When it comes to dental health, you might say celebrity interior designer and television host Nate Berkus is lucky: Unlike many TV personalities, he didn't need cosmetic dental work to achieve — or maintain — his superstar smile. How did he manage that? Nate credits the preventive dental treatments he received as a youngster.
"I'm grateful for having been given fluoride treatments and sealants as a child. Healthy habits should start at a young age," he told an interviewer from Dear Doctor magazine. We couldn't have said it better — but let's take a moment and examine exactly what these treatments do.
Fluoride treatment — that is, the topical (surface) application of a concentrated fluoride gel to a child's teeth — is a procedure that's often recommended by pediatric dentists. Although tooth enamel is among the hardest substances in nature, fluoride has been shown to make it more resistant to tooth decay. And that means fewer cavities! Studies show that even if you brush regularly and live in an area with fluoridated water, your child could still benefit from the powerful protection of fluoride treatments given at the dental office.
Another potent defense against cavities is dental sealants. Despite your child's best efforts with the toothbrush, it's still possible for decay bacteria to remain in the "pits and fissures" of the teeth — those areas of the molars, for example, which have tiny serrated ridges and valleys where it's easy for bacteria to grow. Dental sealants fill in and protect vulnerable areas from bacterial attack, greatly decreasing the risk that future dental treatment will be required.
Why not take a tip from our favorite celebrity interior designer, and ask about cavity-preventing treatments for your children's teeth? If you would like more information about fluoride treatments or dental sealants, please contact us for a consultation. You can learn more in the Dear Doctor magazine articles "Topical Fluoride" and "Sealants for Children."