Posts for tag: fluoride
By Edmonds and Sherman Dental
November 01, 2018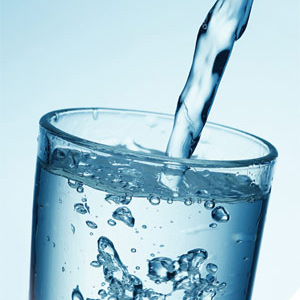 Fluoride has been proven to strengthen tooth enamel against decay. That's why it's not only added to toothpaste and other dental products, but also to drinking water — in nearly three-quarters of U.S. water systems.
While research has eased most serious health questions about fluoride, there remains one moderate concern. Too much fluoride over time, especially in infants and young children, could lead to "enamel fluorosis," an excess of fluoride in the tooth structure that can cause spotting or streaking in the enamel. While often barely noticeable, some cases of fluorosis can produce dark staining and a pitted appearance. Although not a symptom of disease, fluorosis can create a long-term cosmetic concern for the person.
To minimize its occurrence, children under the age of 9 shouldn't regularly ingest fluoride above of the recommended level of 0.70 ppm (parts per million). In practical terms, you as a parent should monitor two primary sources of fluoride intake: toothpaste and drinking water.
Young children tend to swallow toothpaste rather than spit it out after brushing, which could result in too much fluoride ingestion if the amount is too great. The American Academy of Pediatric Dentistry therefore recommends a small "smear" of toothpaste for children under two, and a pea-sized amount for children up to age six. Brushing should also be limited to no more than two times a day.
Your child or infant could also take in too much fluoride through fluoridated drinking water, especially if you're using it to mix infant formula. You should first find out the fluoride levels in your local water system by contacting the utility or the health department. If your system is part of the U.S. Centers for Disease Control and Prevention's (CDC) "My Water's Fluoride" program, you may be able to access that information on line at //apps.nccd.cdc.gov/MWF/Index.asp.
If the risk for developing fluorosis in your area is high, you can minimize your infant's intake with a few recommendations: breastfeed rather than use formula; use "ready-to-feed" formula that doesn't need mixing and contains lower fluoride levels; and use bottled water specifically labeled "de-ionized," "purified," "de-mineralized," or "distilled."
Fluoride can be a wonderful adjunct to dental care in reducing risk for tooth decay. Keeping an eye on how much fluoride your child takes in can also minimize the chance of future appearance problems.
If you would like more information on the possible effects of fluoride on young children, please contact us or schedule an appointment for a consultation. You can also learn more about this topic by reading the Dear Doctor magazine article "Tooth Development and Infant Formula."
By Edmonds and Sherman Dental
April 09, 2015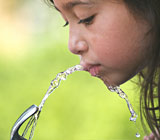 We know from research extending back to the 1930s that very small amounts of fluoride in drinking water can significantly reduce dental caries (cavities) with no negative health effects. Fluoridated water is currently available to 70% of all Americans. However, we have also learned that excess fluoride from combined sources can result in staining of teeth called "fluorosis."
What is the optimum fluoride concentration for healthy teeth?
A fluoride concentration of about 0.7-1.20 milligrams per liter (mg/L), or .7 to 1.2 ppm (parts per million), in the water supply seems to be optimum for dental health without causing negative effects. This concentration is about the same as a grain of salt in a gallon of water. An amount of 1 ppm was originally considered the safe standard, but since today Americans have access to more sources of fluoride than they did when water fluoridation was first introduced, the recommended amount has been reduced to .7 mg/L or .7 ppm.
The crucial amount to measure is the quantity of fluoride that is swallowed. Generally, the optimal level of fluoride per day from all sources is thought to be about .06 milligrams per kilogram of body weight, or about a sixth of the weight of a grain of salt for every two pounds of body weight.
It is probably not possible to calculate the precise amount of fluoride each person ingests per day, because the amount depends on more than just the amount of tapwater you drink. Bottled waters, soft drinks and juices also contain fluoride. Breast milk and cow's milk are very low in fluoride, but infant formulas may contain higher levels. Foods found to have high fluoride content include teas, dry infant cereals and processed chicken, fish and seafood products. Toothpaste can contribute to a child's total fluoride intake if the child swallows it.
What are the effects of too much fluoride?
Dental fluorosis produces a "mottling" of the outer coating of the tooth, the enamel. Mottling may show as staining ranging from small white striations to stained pitting and severe browning of the enamel surface.
The first six to eight years of life is the most risky time for development of dental fluorosis. Parents need to monitor their children to make sure they use small amounts of fluoride toothpaste (an amount the size of a pea on the brush is recommended). Watch for white spots on the enamel (hard outside coating) of your child's teeth. White spots from fluorosis mean it is time to pay attention to how much fluoride your child is getting from various sources, and to cut back on the total. You want fluoride's protection against cavities for your child's teeth, without the unsightliness of dental fluorosis from too much fluoride.
Contact us today to schedule an appointment to discuss your questions about fluoride. You can also learn more by reading the Dear Doctor magazine articles "Fluoride & Fluoridation in Dentistry" and "New Fluoride Recommendations."
By Edmonds and Sherman Dental
March 25, 2015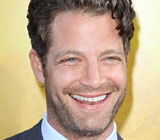 As one of America's most beloved go-to guys for inspiration on the latest interior design trends, Nate Berkus has written a highly successful book, Home Rules: Transform the Place You Live Into a Place You'll Love; he is a contributing editor to O Magazine; and he is currently hosting his own television program, The Nate Berkus Show. He is also recognized for his eye-catching smile.
During a recent interview with Dear Doctor magazine, Berkus opened up about the facts behind his trademark smile. While his smile is all-natural — he never wore braces or had any cosmetic work done — he gives credit to his childhood dentist for the preventative healthcare he received as a young boy. "I'm grateful for having been given fluoride treatments and sealants as a child," he said. Nate also shared the important flossing advice he learned from his dentist that he still follows today: "Floss the ones you want to keep."
Why is flossing so important?
Flossing is crucial because it remains the most effective method for removing plaque from between teeth, where the toothbrush can't reach. It is also an important part of keeping your gums healthy so that you can avoid periodontitis (gum disease). You should floss at least once a day either before or after you brush your teeth. If you see blood after flossing, it may indicate that you have periodontitis, or it may mean that you are flossing too harshly. Remember, you need to use a delicate hand and a proper technique when brushing and flossing to avoid damaging your teeth and gums.
To learn more about flossing, including step-by-step instructions with photos, you can continue reading the Dear Doctor magazine article "Flossing — A Different Approach." Or you can contact us today to schedule an appointment so that we can conduct a thorough examination, review your brushing and flossing techniques, and discuss any questions you have as well as treatment options. As needed, we will work with you to teach you the proper brushing and flossing techniques so that you feel confident before you leave our office. And to read the entire interview with Nate Berkus, please see the Dear Doctor magazine article "Nate Berkus."