Posts for tag: nutrition
By Edmonds and Sherman Dental
June 15, 2018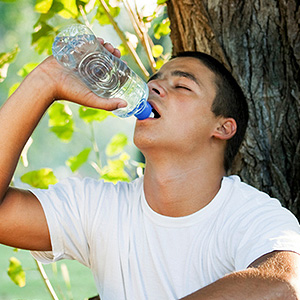 In recent decades civilization's millennia-long search for clean, safe drinking water has become much easier with modern purification methods. Today, there are few places in the United States without adequate access to potable water. And about three-fourths of the nation's tap water systems add fluoride, credited with helping to reduce tooth decay over the past half century.
But in recent years some have voiced concerns about the safety of tap water and popularizing an alternative: bottled water. Manufacturers of bottled water routinely market their products as safer and healthier than what comes out of your faucet.
But is that true? A few years ago a non-profit consumer organization called the Environmental Working Group (EWG) performed a detailed, comprehensive study of bottled water. Here's some of what they found.
Lack of transparency. It's not always easy to uncover bottled water sources (in some cases, it might actually begin as tap water), how it's processed, or what's in it. That's because unlike water utilities, which are rigorously monitored by the Environmental Protection Agency (EPA), the Food and Drug Administration (FDA) oversees bottled water production with less strenuous guidelines on labeling. Eight out of the top 10 selling brands were less than forthcoming about their water's contents in EWG's investigation.
Higher cost. According to the EPA, the average consumer cost in the last decade for tap water was $2.00 per 1,000 gallons (0.2 cents per gallon). The retail cost for even bulk bottled water is exponentially higher. It can be a costly expenditure for a family to obtain most of their potable water by way of bottled—while still paying for tap water for bathing and other necessities.
Environmental impact. Bottled water is often marketed as the better environmental choice. But bottled water production, packaging and distribution can pose a significant environmental impact. EWG estimated the total production and distribution of bottled water consumes more than 30 million barrels of oil each year. And disposable plastic water bottles have become one of the fastest growing solid waste items at about 4 billion pounds annually.
While there are credible concerns about tap water contaminants, consumers can usually take matters into their own hands with an affordable and effective household filtering system.  EWG therefore recommends filtered tap water instead of bottled water for household use.
If you would like more information on drinking water options, please contact us or schedule an appointment for a consultation. You can also learn more about this topic by reading the Dear Doctor magazine article "Bottled Water: Health or Hype?"
By Edmonds and Sherman Dental
October 27, 2016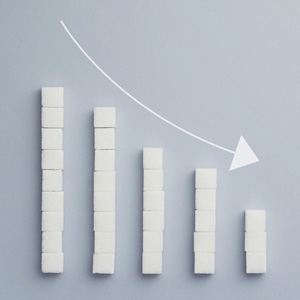 Tooth decay doesn't appear out of nowhere. It begins with bacteria, which produce acid that softens and erodes tooth enamel. Without adequate enamel protection, cavities can develop.
So, one of our prevention goals is to decrease populations of disease-causing bacteria. One way is to deprive them of carbohydrates, a prime food source, most notably refined sugar. That's why for decades dentists have instructed patients to limit their intake of sugar, especially between meal snacks.
Ironically, we're now consuming more rather than less sugar from a generation ago. The higher consumption impacts more than dental health — it's believed to be a contributing factor in many health problems, especially in children. Thirty years ago it was nearly impossible to find a child in the U.S. with type 2 diabetes: today, there are over 50,000 documented juvenile cases.
Cutting back isn't easy. For one thing, we're hard-wired for sweet-tasting foods. Our ancestors trusted such foods when there was limited food safety knowledge. Most of us today still have our "sweet tooth."
There's also another factor: the processed food industry. When food researchers concluded fats were a health hazard the government changed dietary guidelines. Food processors faced a problem because they used fats as a flavor enhancer. To restore flavor they began adding small amounts of sugar to foods like lunch meat, bread, tomato sauce and peanut butter. Today, three-quarters of the 600,000 available processed food items contain some form of added sugar.
Although difficult given your available supermarket choices, limiting your sugar intake to the recommended 6 teaspoons a day will reduce your risk for dental and some general diseases. There are things you can do: replace processed foods with more fresh fruits and vegetables; read food labels for sugar content to make better purchasing decisions; drink water for hydration rather than soda (which can contain two-thirds of your daily recommended sugar allowance), sports drinks or juices; and exercise regularly.
Keeping your sugar consumption under control will help you reduce the risk of tooth decay. You'll be helping your overall health too.
If you would like more information on the effect of sugar on health, please contact us or schedule an appointment for a consultation. You can also learn more about this topic by reading the Dear Doctor magazine article "The Bitter Truth about Sugar."