Our Team
Pam
Pam is an extraordinary chairside dental assistant. Her favorite part of being an assistant is meeting new faces and catching up with our existing patients. Pam is also a licensed cosmetologist, so when she is not working, she enjoys meeting new people and giving them a makeover! She is also a part time student at Harper College studying to become a registered dental hygienist. In her free time, Pam also enjoys spending time with family, working out and eating!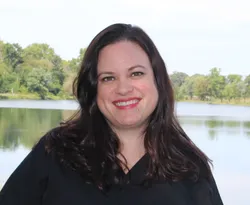 Sharon
Sharon is our office manager, and her warm smile and positive attitude provide our patients comfort as they enter our office. Sharon's vast background in dental assisting, human resources, and marketing give her the knowledge to help our patients with all of their needs. Her primary focus is coordinating patient treatment plans, office appointments and insurance processing. She enjoys explaining dental procedures and strives to answer all of our patients' questions in a timely manner. In her free time, she delights in spending time with her husband and sitting by a fire with family and friends.
Chrissy, RDH
Chrissy has been a registered dental hygienist for three years, and has an array of job experiences under her belt. Patients enjoy her upbeat and to-the-point attitude. She takes an active role in her career by reading dental journals and keeping abreast of new advancements in the field. When Chrissy is not at work, she enjoys spending time with her husband and one-year-old son, Dylan. During Dylan's nap time, she can found on her couch between her dog and cat watching any reality show on Bravo, while eating Nutella straight from the jar. She's a blast, and we can't wait for you to meet her!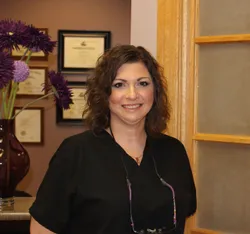 Melissa, RDH
Bio coming soon.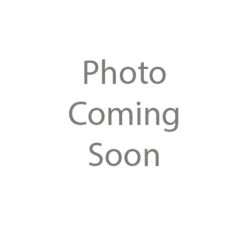 Janet
Bio coming soon.